After the Doklam stand-off between Indian-Chines Army, the chines media continuously tried to humiliate India with anti-India news stories and with racial disparagement worldwide.
But this time they play very dirty, allegedly chines shoe makers disrespect the India's Flag Tri-Colour by exporting shoes packed in Tri-Colour to the India.
Police Started An Investigation After A Shopkeeper Files Police Complaint:
In Uttarakhand's Almora, A local shopkeeper Bishan Bora files police complain against the wholesale shoe supplier 'Tammana Traders' from Uttarakhand's Rudrapur.
Shopkeeper Bora said that when he open the consigned box received from the supplier, he was totally shocked after seeing shoes came packed in the Tri-Colour boxes. He then called the police after sensing something wrong.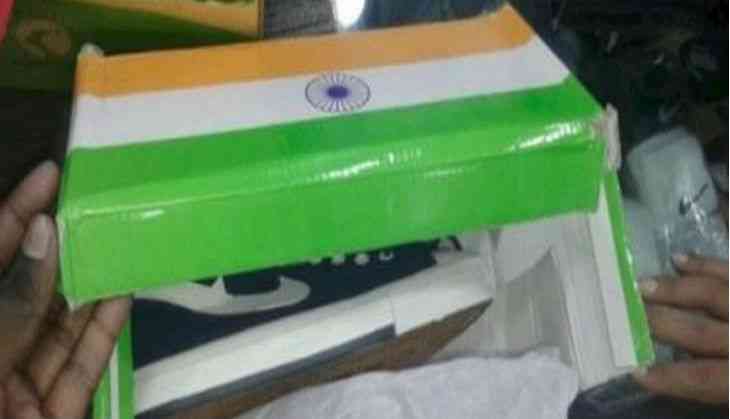 Police have started investigation, the Almora Senior Superintendent of Police P Renuka Devi gives an statement regarding this matter and said packing a shoes in the Tri-Colour cover is an insult to the National Flag and they were investing this matter further.
Local Distributor Claim, He Receive These Shoes From A New Delhi's Dealer:
Police Case was registered by Uttarakhand's Almora local shopkeeper against the wholesaler 'Tammana Traders' from Uttarakhand's Rudrapur.
The police reportedly questioned Tammana Traders owner. The owner of Tammana Traders told the police that he purchased the shoes from the dealer based in New Delhi. He also told the police that he is unknown about the origin place of the shoes.
Sadanand, Udham Singh Nagar Senior Superintendent of Police stated that the police will further questioning to the New Delhi based dealer very soon.
Share Your Views In Comments Below